Vintage Hand Coiled Olla Pot Native American Design Mica & Warm Pastel Colors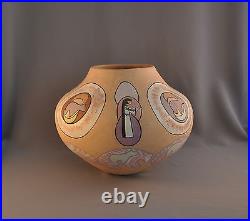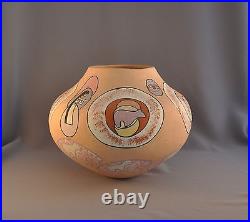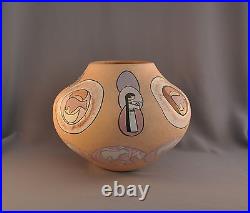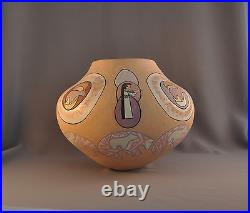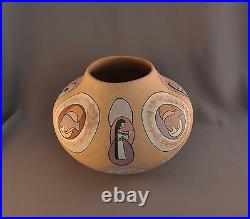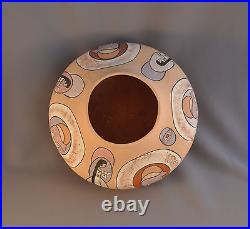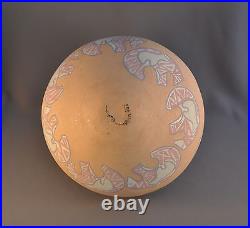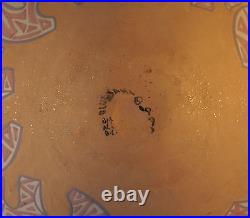 This unusual olla pot has been beautifully hand coiled and hand painted with contemporary designs that incorporate Native American elements. The pot is signed on the bottom, Blue Jay, and dated 199?
And there are some initials beside the signature. The warm colored pastel paints look to have mica added to them and the inside of the pot looks to have been speckled with the same colors of paint that are used on the outside of the pot. The pot has a narrow and base and can sit slightly tilted to one side or flat on its base. The pot is very thin walled and has a nice ringing sound when tapped. Overall, this pot is in great vintage condition. New items will be listed every week.
Our prices are better than wholesale. We guarantee all of our Native American Indian items to be AUTHENTIC American Indian traditional arts.