Signed Native American Indian Warrior Bronze Sculpture Figure Figurine Sale deco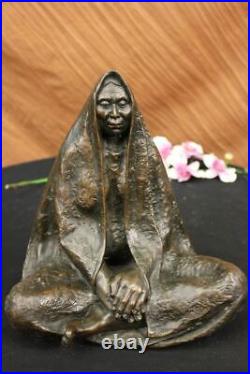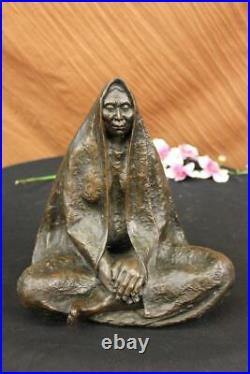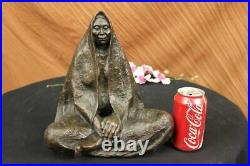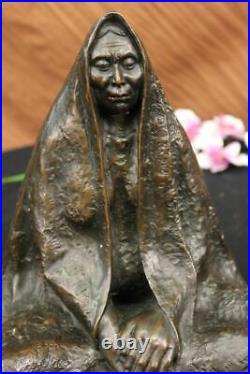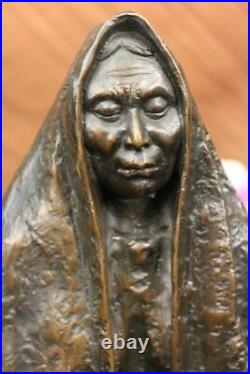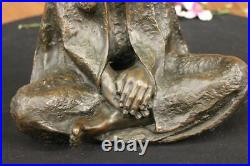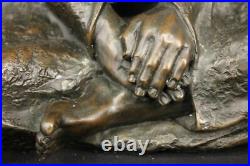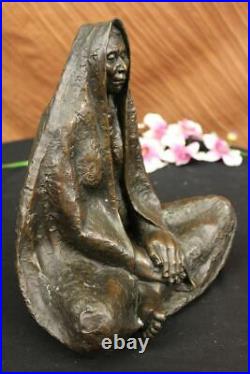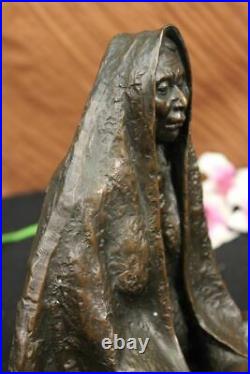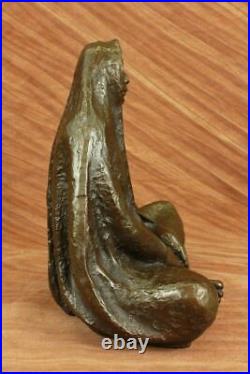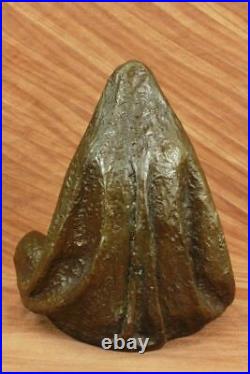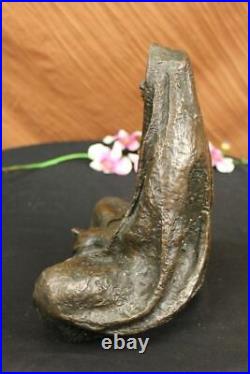 This sculpture is in perfect condition. Bronze Dimensions : Height 11" X Width 10" Weight : 8 LBS Inventory : 31X07105113. Introducing an extraordinary bronze sculpture that pays homage to the spiritual traditions of Native American culture. The mesmerizing "Native American Shaman" sculpture captures the essence of a wise and revered figure in a moment of deep connection with the spiritual realm.
The shaman is depicted seated on the sacred ground of the earth, assuming the traditional Indian leg-cross position. Draped in a long cloak that envelops him like a mystical veil, he emanates an aura of mystery and tranquility.
His peaceful face reflects the profound transition between the earthly realm and the spiritual world, inviting viewers to contemplate the depths of spirituality and the wisdom of ancient traditions. Meticulously handcrafted, this bronze sculpture was created using the age-old method of lost-wax casting. This traditional technique ensures that every intricate detail and nuance of the original sculpture is faithfully preserved, resulting in a truly remarkable piece of art. The sculpture is adorned with a rich brown patina, adding depth and warmth to the artwork while also providing long-lasting preservation. To honor the artistic contribution and guarantee the authenticity of this masterpiece, the sculpture is signed by the talented artist, Thomas.
The artist's signature is a testament to the quality and craftsmanship of the piece, making it a valuable addition to any art collection. Embrace the spiritual journey and connect with the rich traditions of Native American culture through this captivating bronze sculpture. Perfect for art enthusiasts, collectors, or anyone seeking a meaningful and thought-provoking piece, this sculpture will become a cherished centerpiece in any space it graces, inviting contemplation and evoking a sense of reverence for the spiritual realm.