Set Of 2 Native American Indian Chief And Princess With Eagle Feathers Statues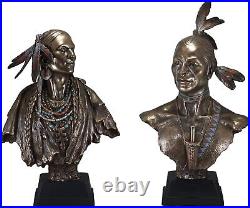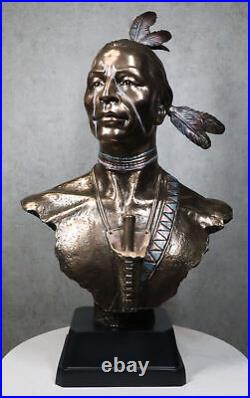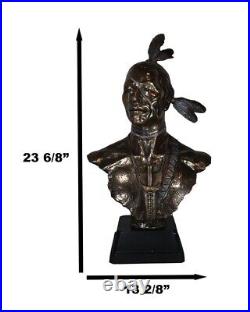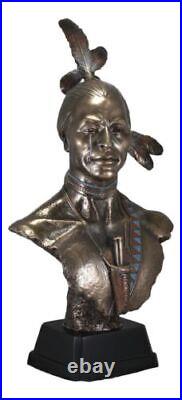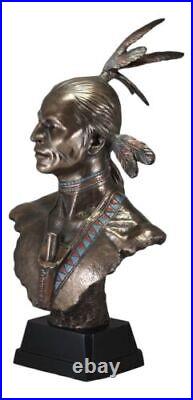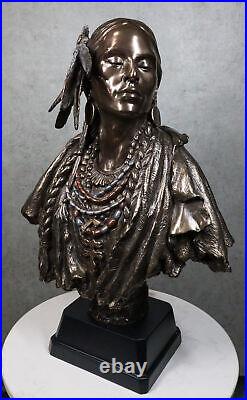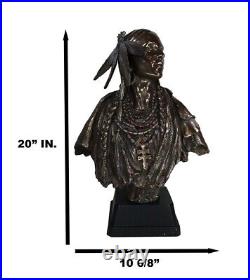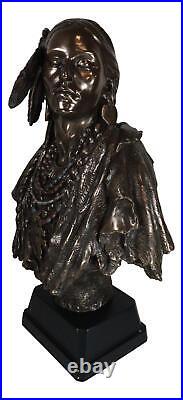 This Native American Indian Princess With Eagle Feather Headdress Statue is 21" tall, 14.5" long and 7 deep approximately. The sculpture weighs about 14.25 pounds.
This Native American Indian Warrior With Feather Headdress Statue is 23.75" tall, 13" long and 11 deep approximately. He weighs about 13 pounds. These high-end detailed sculptures are cast in museum-quality designer resin. They are meticulously hand-painted in a natural and faux bronze palette to highlight every nuance from their faces, ornaments and expressions. They are masterfully set on black woodlike pedestal base to finish off a high end museum like look.
This is an Ebros Gift exclusive collection. This is NOT an Indian Product. It is NOT designed, produced, or assembled by an Indian. Props placed next to the figurines are not included with the items.
This listing comes as a set of 2 as pictured.