Native American style Feather Face Mask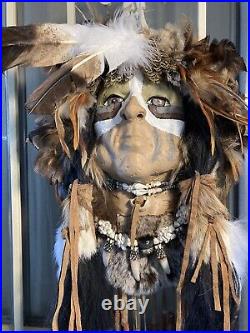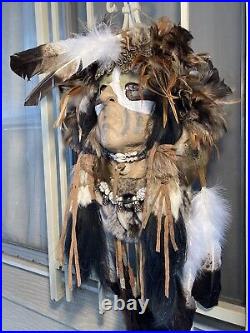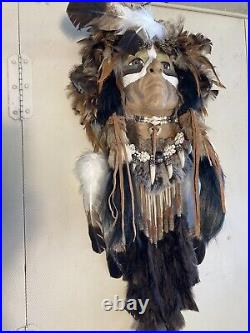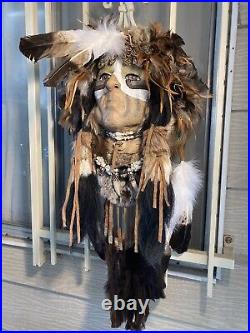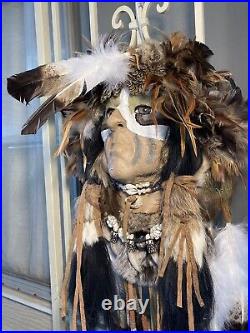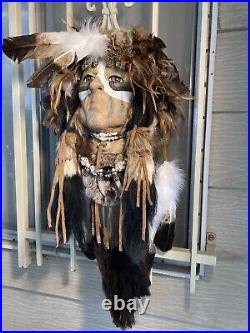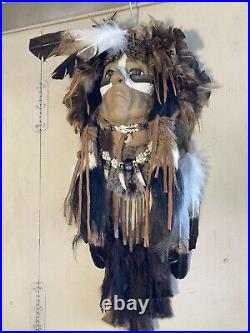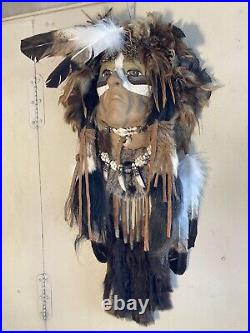 Native American style Feather Full Face Size Mask. Handmade, signed and numbered by artist B. Aka Horse Feathers of Monterey. The Artist now seventy-seven years old and has both Osteoarthritis and Rheumatoid Arthritis, and though it takes more time to make each piece, still creates art that continues to be even better with time.
This mask is one of two offered for sale at a price drastically lower than any ever offered before. It's hard to say if there will be any more offered at these low prices. Dimensions: 32" Long by 14" Wide.
Made with: Ringneck Pheasant Feathers, Wild and Domestic Turkey Feathers, Chicken Hackle Feathers, Leather, Rabbit Fur, and Custom Made Beads.