Native American Lakota Style Inspired Split horn buffalo headdress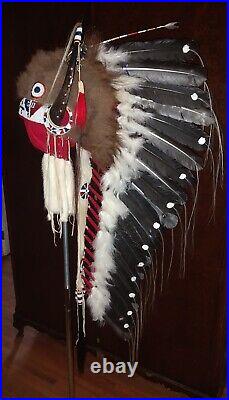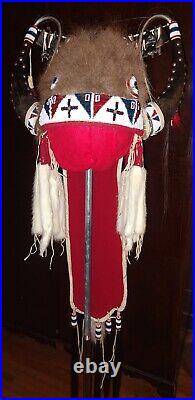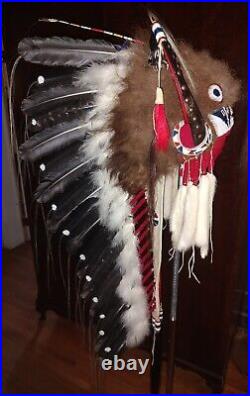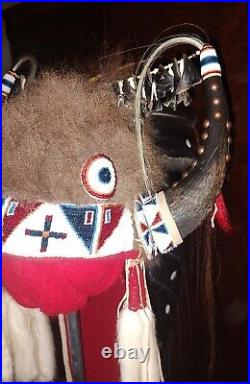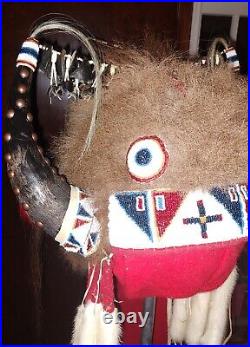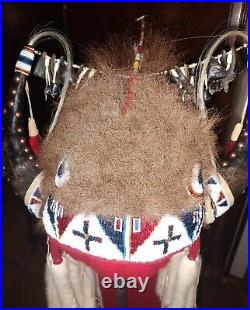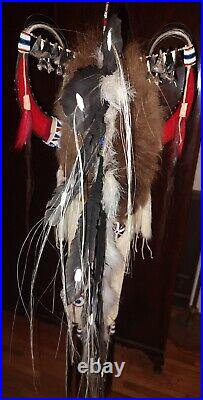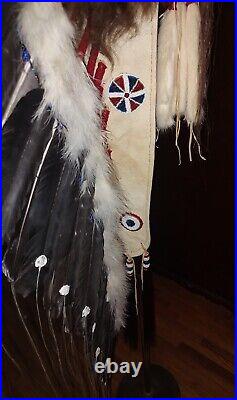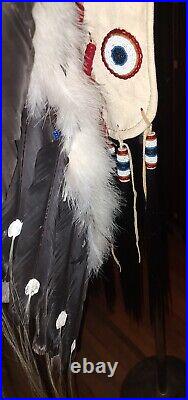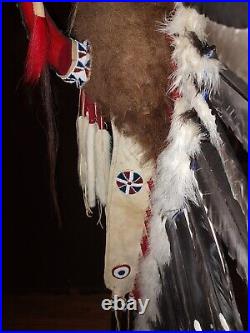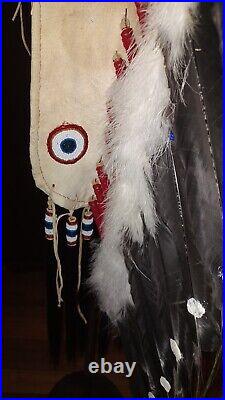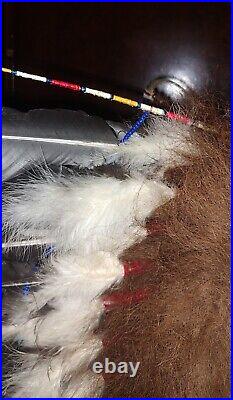 Native American Inspired Single Trailer Beaded split horn buffalo Headdress. This piece is made with fur on buffalo rawhide that's lined with red wool trade cloth. The trailer is brain tanned deer leather backed with red trade cloth also.
There are 24 black turkey feathers decorated with a red cloth wrapped base and white clay and glue spots holding down white horse hair tips. The split horns are decorated with red paint on the back and brass tacks on the front with the tips decorated with beadwork and white horse hair along with a deer toe drops with red deer hair and brown horse hair the beadwork is done with the lazy stitch style beadwork on brain tan leather. There is the beaded head brown, four beaded small rossets on the trailer and two false eyes on the bonnet along with beaded bases on the split horns.
There is also a quill. Wrapped feather pin on the headdress top and deerhoof rattles strung between the horn tips. There are also 10 white mink side drops with red trade cloth bases on the sides of the headdress.
Definitely a one of a kind piece and a great addition to any collection.