Native American Knife with Double Coyote Jawbone Handle & Stone Arrow Head Blade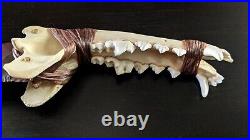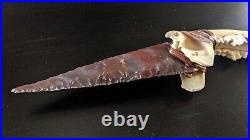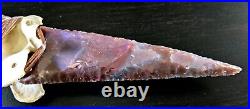 Knife is in excellent like new condition. Stored in a smoke free home.
Overall dimensions: 10.25 Long. Is a Native American, family-owned business and it's mission is bringing you closer to indigenous culture and spirituality. The family-owned business offers a variety of authentic handmade crafts, jewelry, ceramics, leather goods, as well as New Age (Non-Native) jewelry and products. Alter Native showcases their beautiful items throughout their window displays where guests can also find an enlarged map of indigenous societies and where they originated throughout the Americas.