Flemish Art Co Native American Chief And Maid Pyrography Embellished Plaques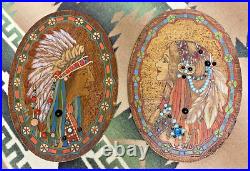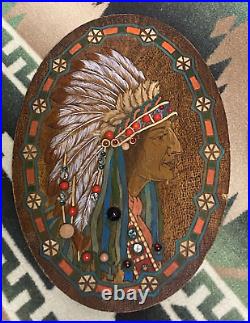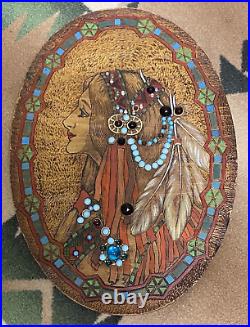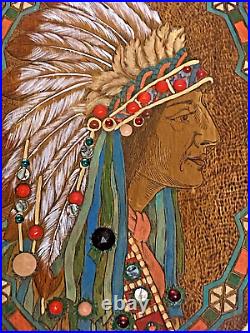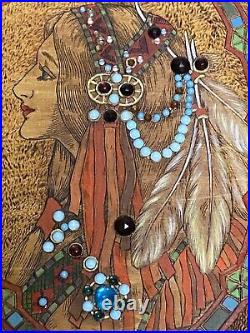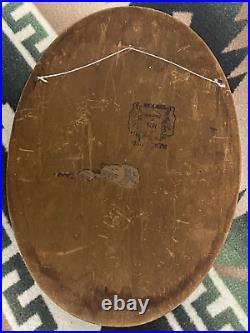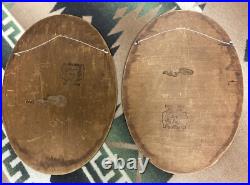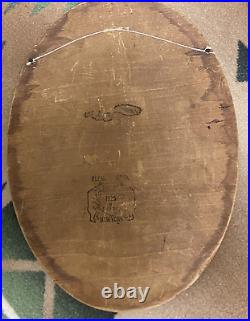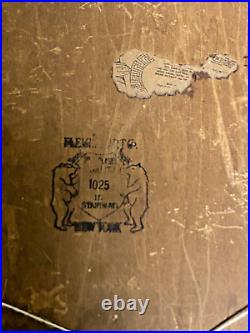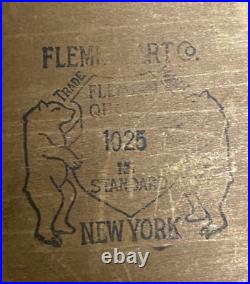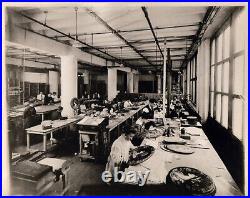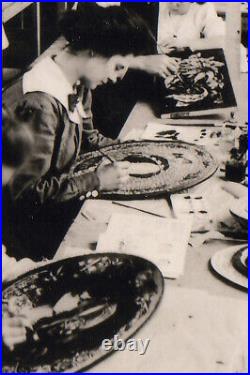 Back then there was no Hobby Lobby and their items were very popular with those who liked to do art and craft projects. These items came with a design imprinted on the basswood panel and could be pyrographed (burned), painted and embellished. The finished piece could be used to decorate homes or give away as gifts. This pair of Native American plaques are examples of the craft of pyrography from the Flemish Art Compamy. The wooden plaques have been burned with the design and then painted.
What is unique about these two plaques is that they are also embellished. The original kit would have come with the decorative "gems" and the design would have indicated where the stones were to be set. I have not seen many pyrography pieces from this period that offered this embellishment. Both pieces are made of 3 ply basswood and have the distinctive facing bear logo on the back. They are 13.5" high and 9.5" wide with the colorful portraits of an Indian Chief and Maid facing each other. The embellishments are mostly original but there are a few that have been replaced when necessary over the years.