Decorated Elk Deer Hoof Southwest Decor Wall Art Native American Inspired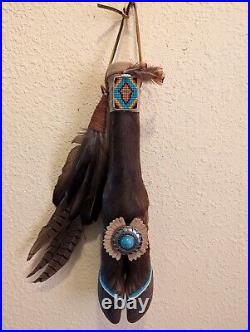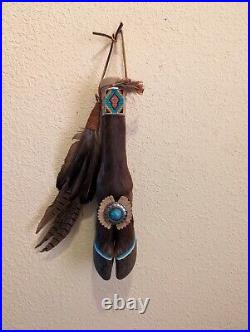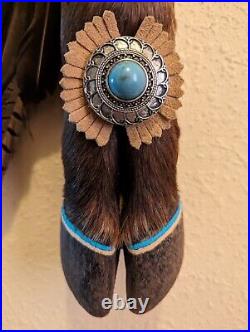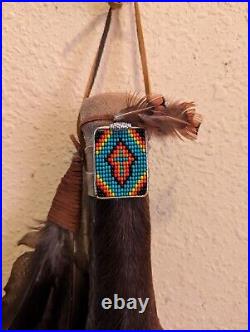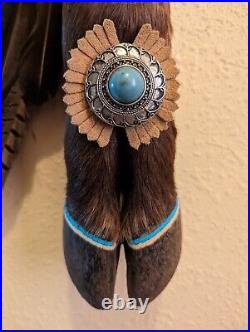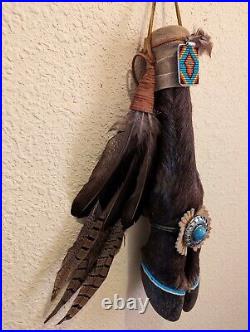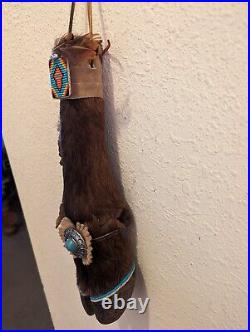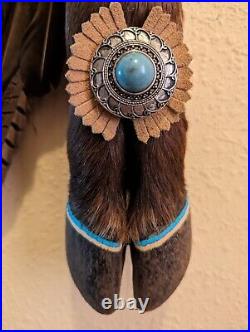 This is a one-of-a kind Decorated Elk Deer Hoof wall hanging. It has hanging feathers, a deerskin leather top adorned with a seed bead pendant with tiny feathers.
It is also adorned with a turquoise colored pendant on a leather florette attached with leather lace. It hangs with leather lace.
The hoof and leg is 13.5 inches long. This wall hanging is not made by any tribe or native american.