ANTIQUE Salish Native American Indian storage basket With Lid Thompson River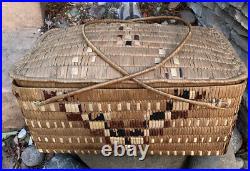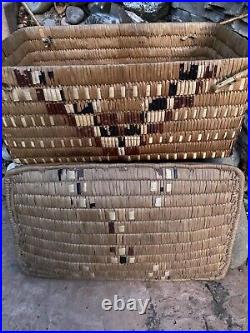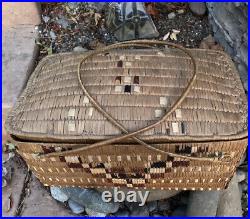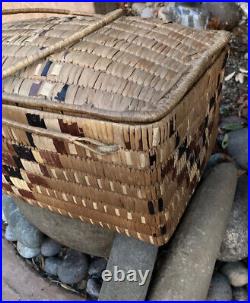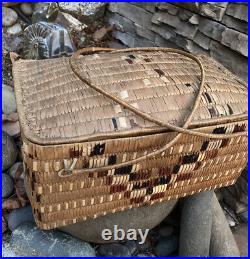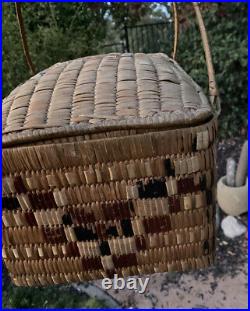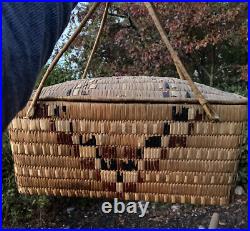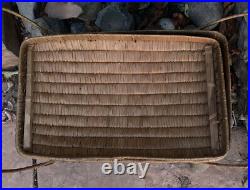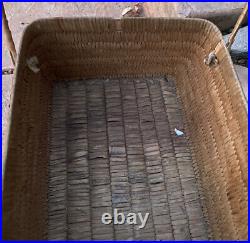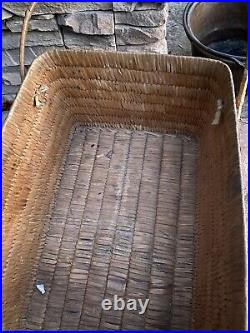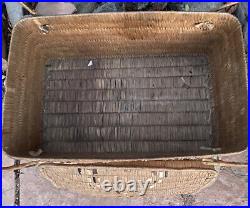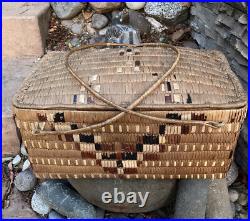 This antique Salish Native American Indian storage basket with a lid is a remarkable addition to any collection. Handmade by an artisan from the Northwest Coast, this basket is a testament to the rich cultural heritage of Native Americans.
The basket is crafted with meticulous attention to detail and features intricate weaving patterns that are unique to the Salish tribe. The basket measures 7" by 15" by 9. In good overall solid condition it does have some chipping to the cedar root in sections. Please see the pictures for details. There is a story about the basket included that was found inside.