ANTIQUE PRIMITIVE HAND PAINTED NATIVE AMERICAN CHIEF POTTERY MUG 568 grams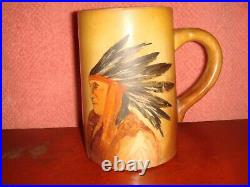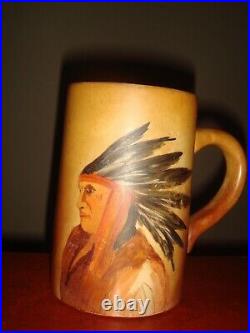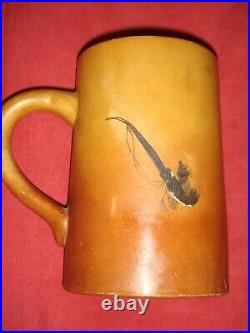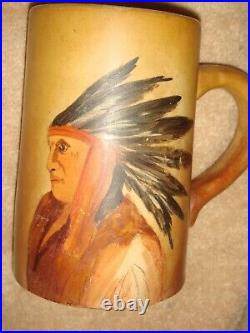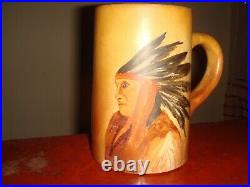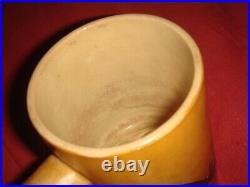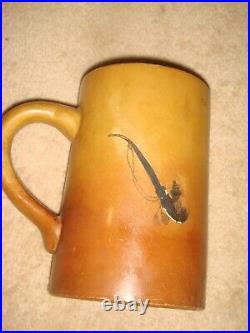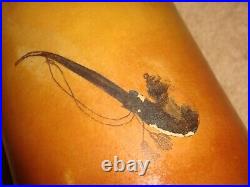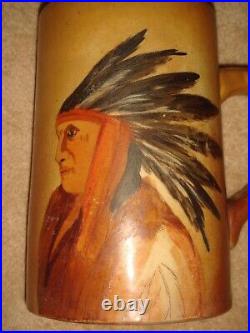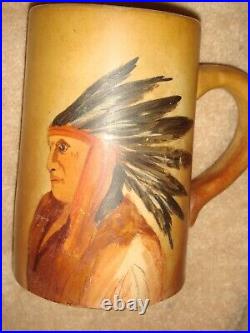 Presenting an Antique hand-painted Native American pottery mug. This creative, primitive mug features a painted potrait of an Indian Chief, wearing a feathered headdress. There is a Peace pipe on the back (see pix). It measures approximately 5 1/4" high, x 3 3/4" diameter at the base, x, and 3 1/2 opening at the top.
Weight is a whopping 568 grams. There is a flaw, or mold crack, or repair? It looks like there was dirt in the clay, when the mug was made.
See the other Native mugs up for sale, and more coming. Part of my large Native American collection.