Antique Native American Indian Leather Scabbard & Skinning Knife 1880's to 1890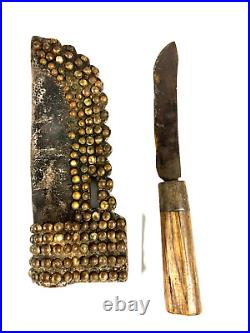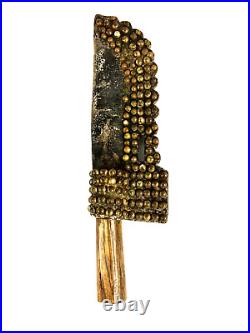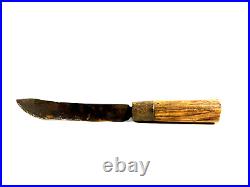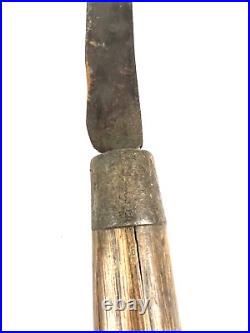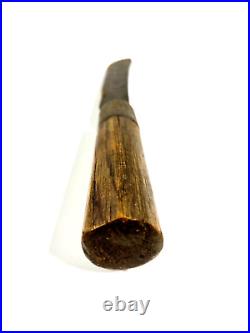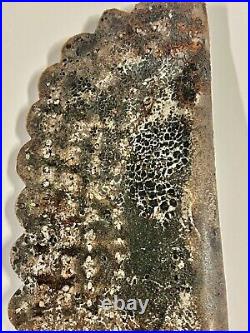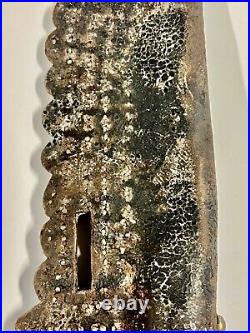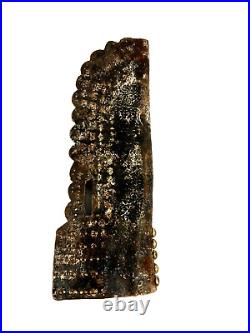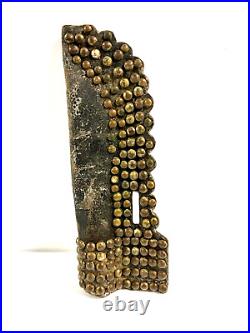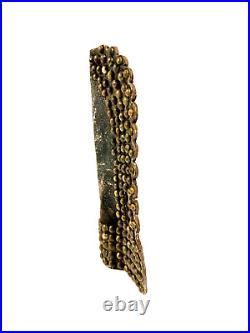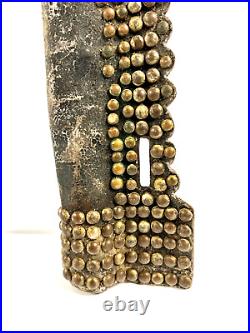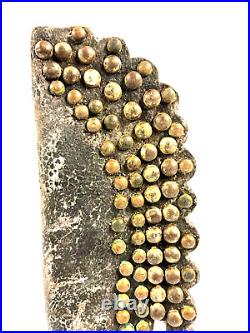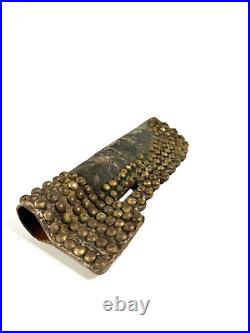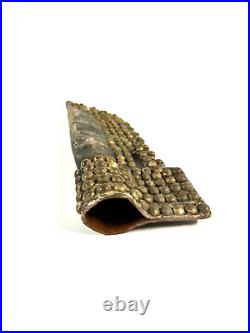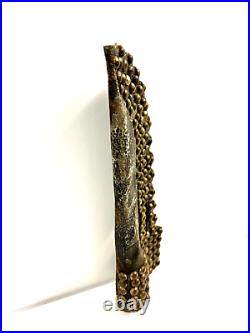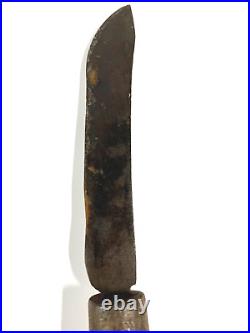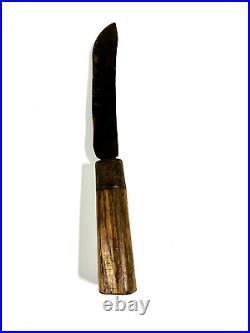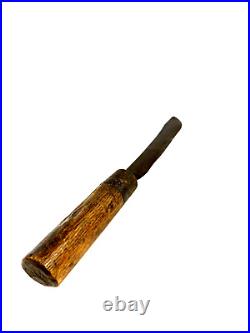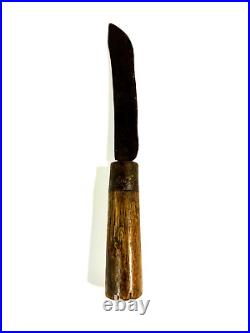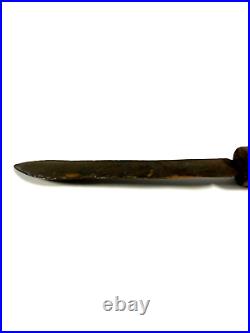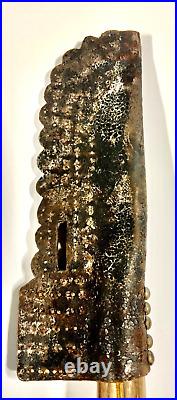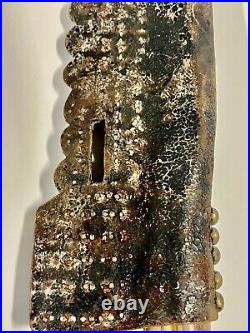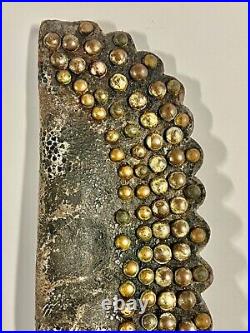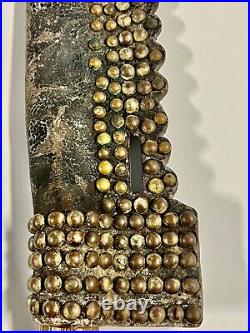 Highly decorated harness leather and animal skinning knife. Native American Indian knife, scabbard. Leather scabbard itself measures 11 inches long by 4 inches wide. Wood handle, animal skinning knife. Knife including handle is 12 3/8 of inches long.
Blade is 7 1/4 inches long by one and 8 inches wide. This is not modern and not a reproduction.
For example, the leather is thick old bridal leather from a horse harness. It is well worn, wrinkled, well aged with a real, not fake, antique patina, some whitening as found on old leather, some surface loss with heavy wear. The brass tack rivet closures are deeply embedded and weathered from 100 plus years. A great antique set for display.