American Artist Jay Jung's Expressionism Figure Painting -Native American Indian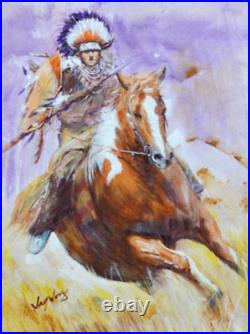 American Artist Jay Jung (New York City, USA). Artwork Measurements: 9 x 12 inches. Acrylic painting on stretched canvas.
Artwork is signed by artist Jay Jung. A Certificate of Authenticity can be provided upon request.
Jay Jung, an American Impressionist artist based in New York City, USA. Was born in South Korea in 1955 before relocating to New York City in 1980. His remarkable paintings have graced worldwide exhibitions.