1984 Cynthia Ck Wearden Fine Artist Native American Indian Woman Signed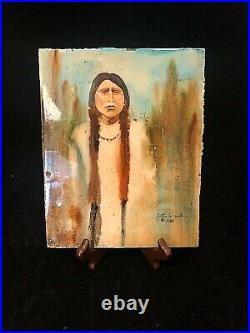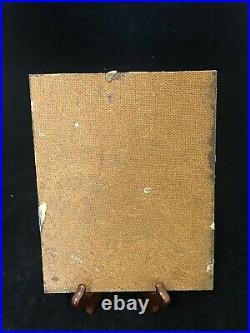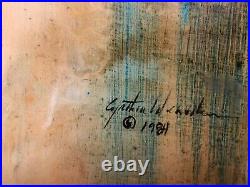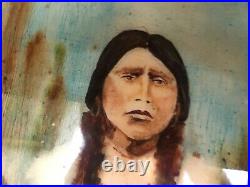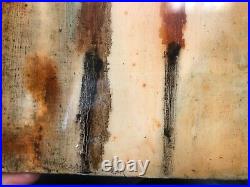 HAND PAINTED FINE ARTIST: NATIVE AMERICAN INDIAN WOMAN CYNTHIA CK WEARDEN 1984. CK paints in series, thus presenting multiple images that carry a common bond. She has been painting since the age of 12 and made a formal commitment to her work as an oil painter in 1974. She is primarily self-taught, her passion fueled by a life lived with deep spiritual bonds - Love, Truth and Compassion for all.
A life long journey seeking to walk in balance, raising five children and working part-time, her painting never suffered only flourished. CK started taking awards in 1977 and in 1999 opened the Red Door Gallery. Her work is collected by enthusiasts all across the country. She is greatly influenced by the Native Americans having spent time on the Colville Reservation and lived 25 years in Idaho, home of the Shoshone-Bannock. She also lived 8 years in Tumacacori, Arizona where Geronimo and his renegades coveted a hideout in the mountain directly behind her studio.